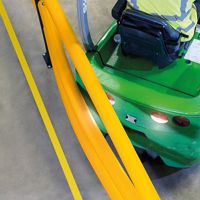 Improved safety
Designed to stop forklift trucks and other industrial vehicles, A-SAFE barriers offer huge reductions in daily operating risk, minimising accidents and injuries.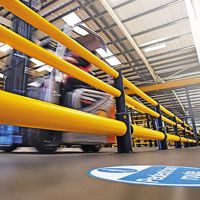 Return on investment
A-SAFE barriers are scientifically engineered to withstand multiple impacts with no repair or replacement costs, no floor damage and no need for painting.
Tested and compliant
The most heavily tested safety barriers in the world, A-SAFE polymer safety barriers are impact rated, compliant with code of practice PAS 13 and verified by TÜV Nord.